Chairman message
Our world is changing quickly and dramatically. How can steel companies survive such a severe and rough era if they don't start doing things differently?
Kandil with all its history and legacy started the process of re-inventing itself as a modern, flexible, dynamic and responsive company that will put innovation as its main drive for the future.
Innovation in such a conservative business where any new idea or a change in a product or the production process may seem quite challenging.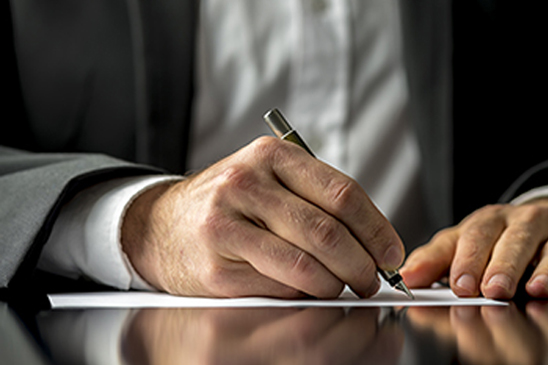 The real mission is to help our people understand the need for transformation and development and motivate them to pursue such a dream of creating an innovative flat steel company. This team will follow the most important path to creativity and novelty which is "Knowing our clients".
---
Our sales, marketing, R&D, quality, supply chain, production and finance teams will indulge in our customer business and jointly analyze their processes, products and market conditions, trying to come up with solutions and ideas that will help our client compete, succeed and prosper. Such solutions may include making new products, customizing specifications and developing more efficient logistical system. We will study the entire relationship in order to attain the lead and the formula that will flourish our mutual success. We wish our effort and determination to assist, support and serve our clients will help them reduce cost, push productivity, improve efficiency, create new products and eventually be their own market leaders.  

Regards,
Amr Kandil
Our Facilities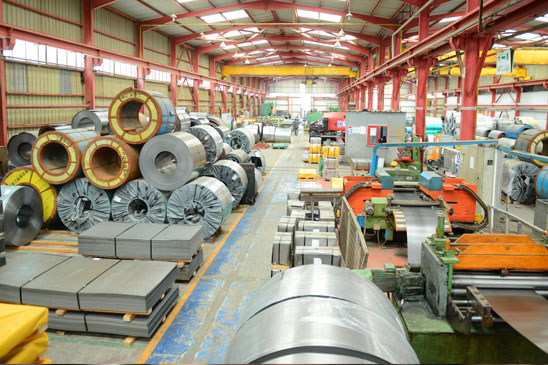 Kandil steel incorporation is the holding company for two facilities

KAMA coating and manufacturing (10th of Ramadan city, Egypt):
It produces pickled & oiled, cold-rolled, galvanized and pre-painted steel.
Galvametal (Obour city, Egypt):
It produces pickled & oiled, cold-rolled and galvanized steel.
KAMA for manufacturing (10th of Ramadan city, Egypt):
Service center for processing all flat steel coils, tubing and downstream manu facturing.
History
Kandil opened its doors to the market since 1865, starting by manufacturing manual agricultural machinery which were changed later on to semi-automatic ones, then on to boilers in the early 1900's. Passing through several phases, Kandil finally focused on flat steel in the 1950s after Mr. Mohy Kandil finished Economics degree in France and then became a genuine steel player in building the Egyptian industries.
He started trading in flat steel, initiating a small workshop for processing steel sheets while concentrating mainly on prime quality materials which gave the family a strong presence and reputation in the Egyptian Market.
In the early 1980's, the family started the first modern flat steel service center KAMA in 10th of Ramadan city. Maintaining quality and reliability together with investing in modern western production lines established the brand as the leader in supply of flat steel for all manufacturing and construction sectors.
---
By the year 2000, Kandil Steel initiated the first privately owned cold rolling mill in Egypt followed by its first Galvanizing line in the year 2003. Since then, Kandil kept investing in a new production line every year till it acquired its main competitor Galvametal in the year 2007.  
Kandil built its name as a reliable Cold Rolled, Galvanized & Coated flat steel supplier, in both the European and Middle Eastern markets. The company's current production capacity is about 600,000 tons/Year, almost 40% of which are dedicated to export.  
Mission and Vision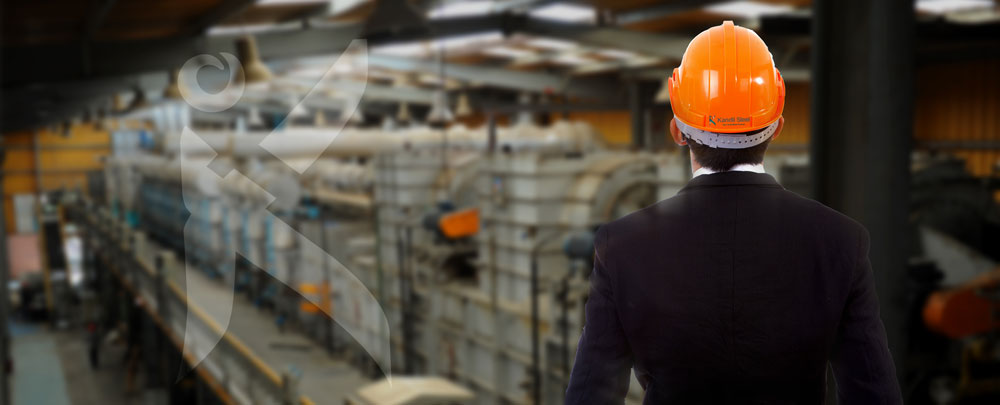 Our Mission
Kandil steel is striving to produce steel products that are differently developed to ensure customer satisfaction through continuously attempting to better understand the market, optimize mutual success by sustaining its core competencies of internal processes efficiency and investing in developing its employees who always aim at pursuing collaborative efforts, constant dedication, perseverance and integrity in doing business.
Our Vision
Bring to the world a different approach in flat steel supply, inspired by a true understanding of our clients' markets, resulting in value products customization that will promote ultimate mutual success.
Quality standards
ISO 9001-2015 (Galva Metal )
ISO 9001-2015 (Kama Coating )
ISO 14001-2015 (Galva Metal )
ISO 14001-2015 (Kama Coating )
ISO 45001-2018 (Galva Metal )
ISO 45001-2018 (Kama Coating )
worldwide presence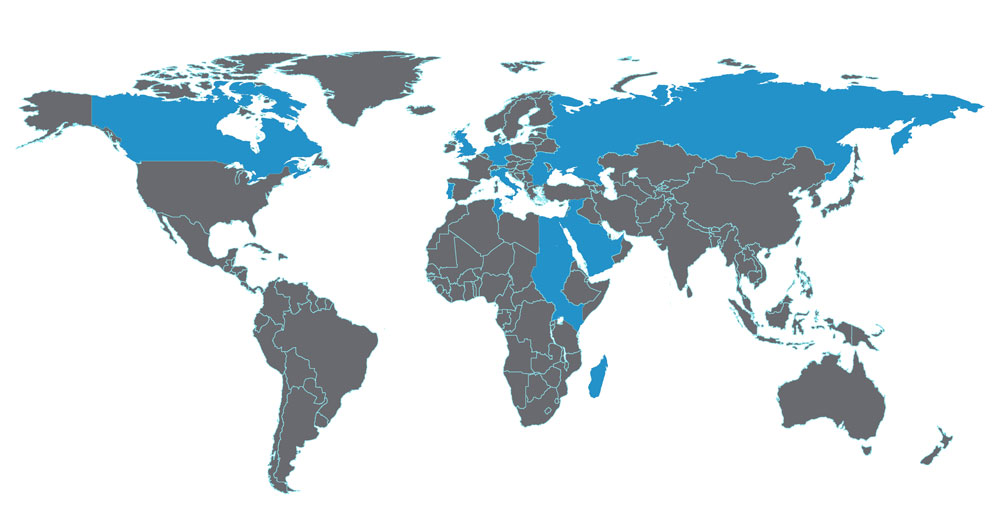 (Tunisia, Kenya, Uganda, Sudan, Madagascar) (Lebanon, UAE, KSA, Jordan, Syria, Kuwait, Yemen, Iraq, Turkey) (Bulgaria, Romania, Italy, Poland, Germany, Georgia, Greece, Ukraine, Cyprus, Belgium, Russia, Portugal, London) (Canada)